We just wanted to tell you about a new feature we've just deployed for all of our dedicated server customers. As of today, you are now able to view a report fed by our real time Intrusion Detection System right from the ePortal!
Simply login here: https://eportal.media-hosts.com and click on the newly added report button when viewing your server. It will pull up a nice report of all the signatures we've noticed hitting all of the IP ranges routed to your server.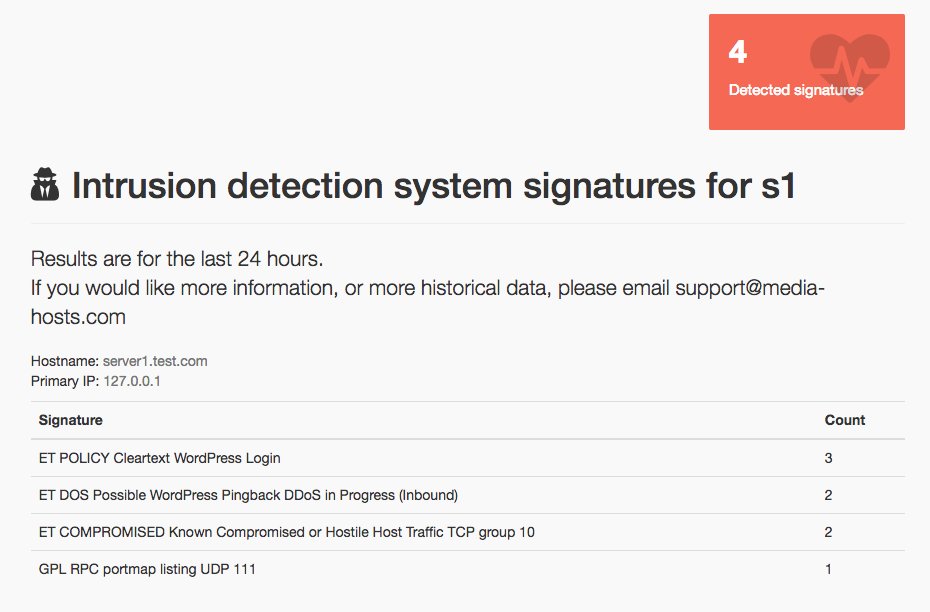 As of today, we're matching against over 40 thousand rules sourced from many different locations. We're tweaking the rule set so that you get alerts that are most pertinent to you.
In the future, we will also be allowing you to drill down to see source IP's and Desination IP's for each signature match.
At Media-Hosts, we take security very seriously, and we want you to be fully informed with what traffic is coming in and out of your server so you can harden it to suit your needs.